Beulah's Projects to Rise as Philippines' Iconic Enterprise Infrastructure
February 8, 2023 - Manila, Philippines - A bilateral agreement is signed at Okada Hotel and Resorts to mark another milestone in international investment as Investors, insurers, and wealth platforms managers are back to their drawing boards for inputs to realize post-pandemic investment opportunities for a more aggressive economic trend.
For many investment advisors, the pandemic highlighted the rebirth of Iconic Projects as Investors have more time to navigate turbulent times with more secure advantages. The Philippines top the list of the favored places to invest Nadia Arroyo said, President of Beulah International Corp., and Architect Carlos de Castro agreed during the signing.
Noubikko, with over 20 years of experience in B2B Investment Integration, said sustainability is a key component to provide investors with an "efficient and sustainable way" to face the future head-on with flexibility. Understanding the core of business platforms within the offered opportunity is everything to realize the latest financial planning available, the CEO of RPConnect added.
A consortium is now being formed and the marketing team is being finalized which is a vital player in economic growth. Entrepreneurship innovation is mainly focused to curve the economic influx of new ideas which should play as its key economic indicators.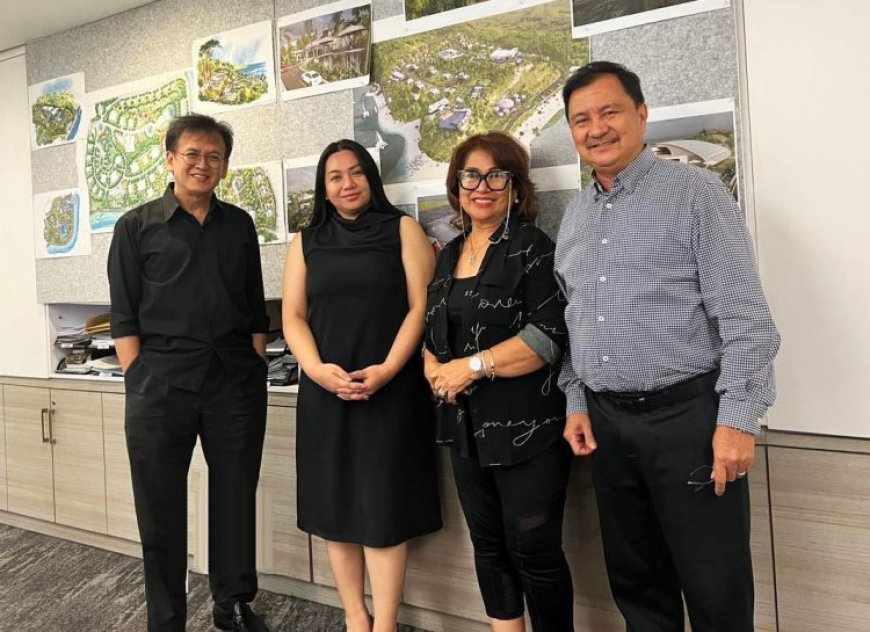 With the new government set up that benefits foreign investment and bridges the access with views of less risk to core allocations of sustainable opportunities, RPConnect and Goudie Associates, the Philippines' premier in Architecture of iconic Philippine landmarks such as Okada Hotel and Casino, Solaire Hotel and Resorts, Raffles Hotel, etc. have set the presentation that will change the nation's landscape which found its way to the negotiating table, according to Atty. Martha Rosete, legal counsel and director of the company.

Jun Polistico, an entertainment celebrity legend in the Philippines music industry, and also a Director of the company expressed "BEULAH' with a thumbs up! Beulah means in the Urban Dictionary " No one comes close.. if you have a Beulah in your life you are really lucky! ( ://www.urbandictionary.com/define.php?term=Beulah) !