Philippines survives India in five-set quarterfinals clash of AVC Challenge Cup for Women
Published June 21, 2023 8:50pm The Philippine women's volleyball team escaped India in the quarterfinals, 25-22, 26-28, 11-25, 29-27, 18-16, to remain in contention in the 2023 ASEAN Volleyball Confederation (AVC) Challenge Cup for Women on Wednesday in Indonesia. Shaya Adorador sent the Filipinas to a 9-6 cushion in the crucial fifth set before the […]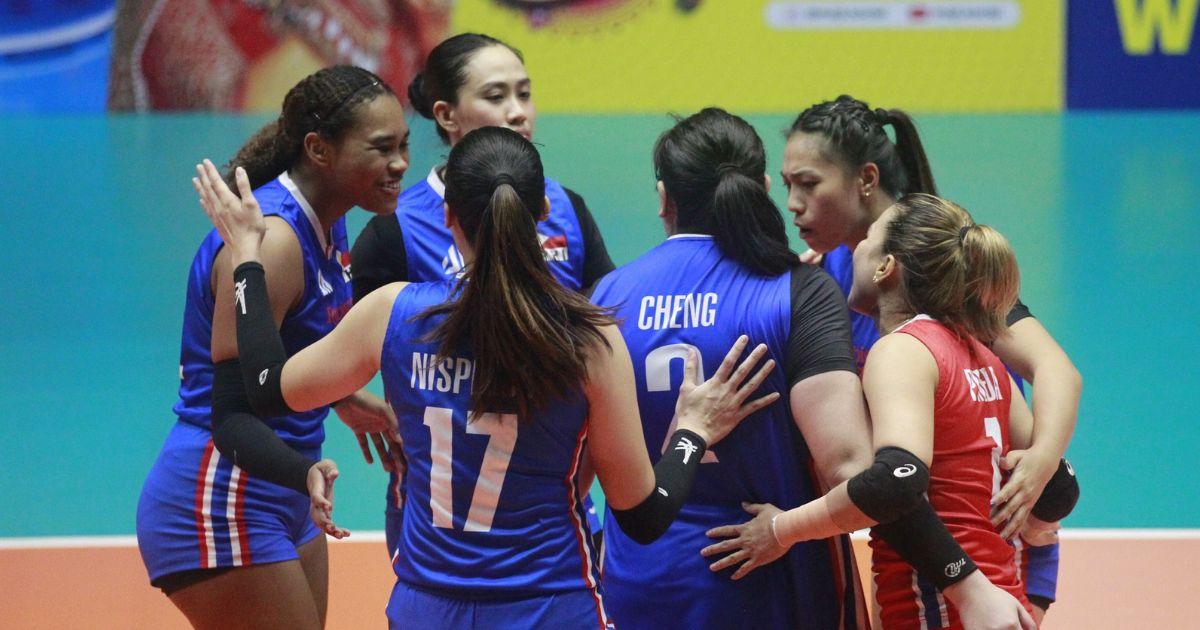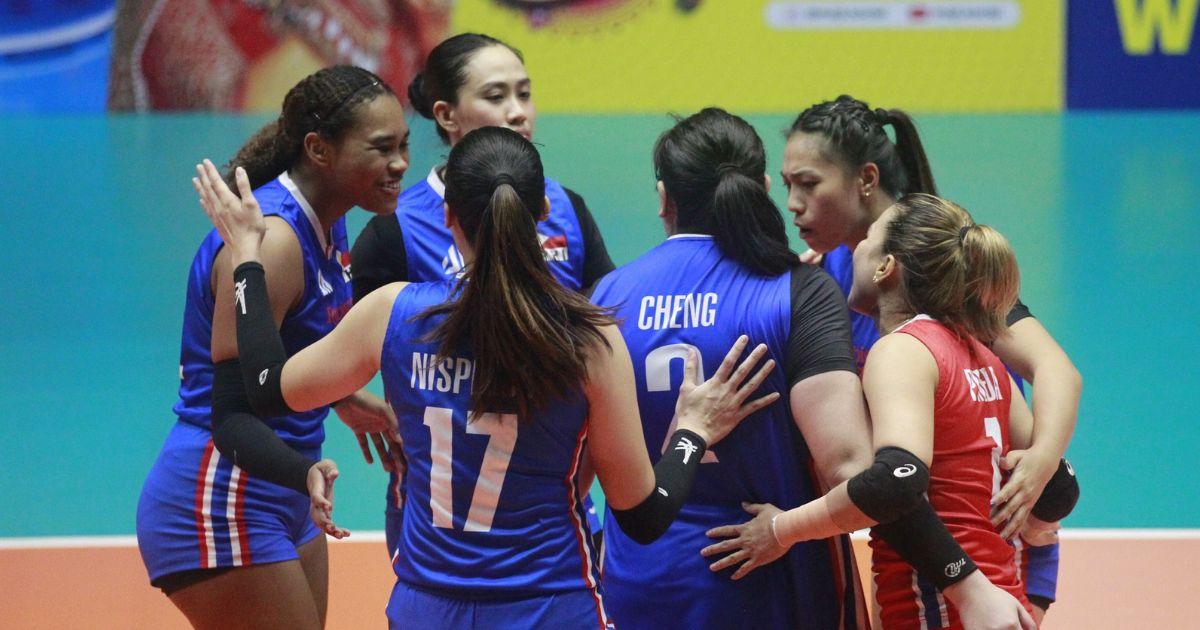 The Philippine women's volleyball team escaped India in the quarterfinals, 25-22, 26-28, 11-25, 29-27, 18-16, to remain in contention in the 2023 ASEAN Volleyball Confederation (AVC) Challenge Cup for Women on Wednesday in Indonesia.
Shaya Adorador sent the Filipinas to a 9-6 cushion in the crucial fifth set before the Indians notched four straight points to retake a 10-9 lead. Aiza Maizo-Pontillas then drilled back-to-back attacks to give the Philippines momentum with an 11-10 upper hand.
India got the first match point, 14-13, but an off speed attack from Adorador and a block from setter Djanel Cheng gave the Filipinas two match points, 16-15. Adrador's down-the-line kill made it another match point for the Philippines, 17-16, as Cheng's ace delivered the winning point.
The Philippines will still face Australia on June 23. They need to finish at the top two in order to book a semifinals spot.
—JKC, GMA Integrated News