Rapinoe, Morgan lead US bid for third straight World Cup victory
NEW YORK – Megan Rapinoe and Alex Morgan will play in their fourth Women's World Cup alongside a number of new faces as United States head coach Vlatko Andonovski unveiled his squad on Wednesday ahead of their bid for an unprecedented third consecutive title. Nearly two decades sit between the oldest and youngest players, with […]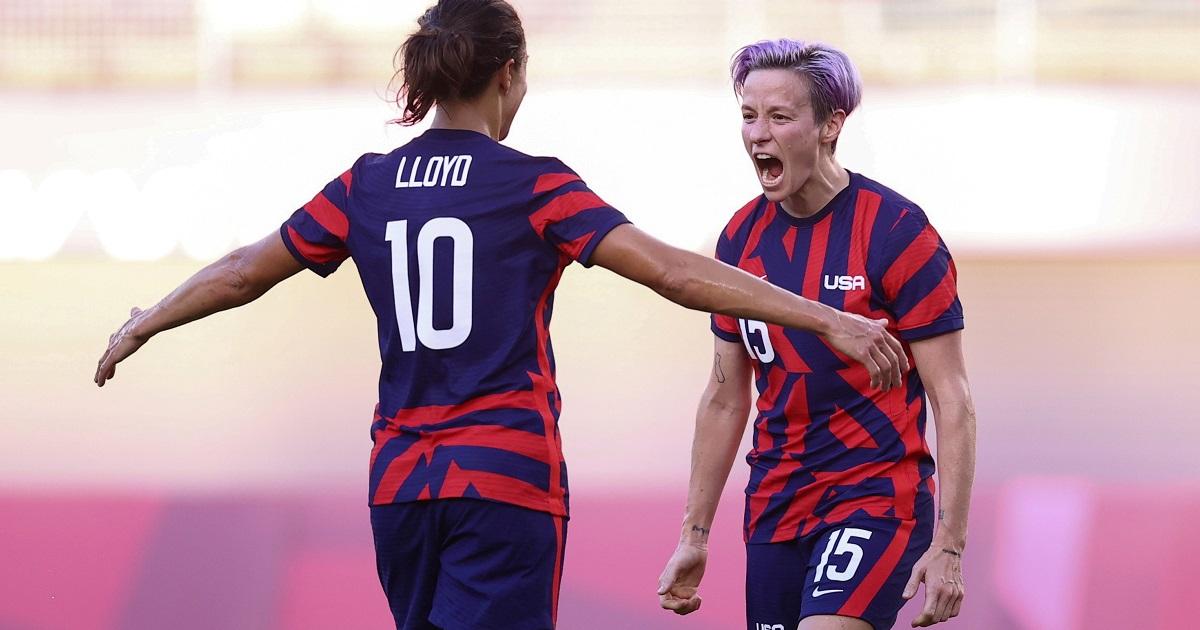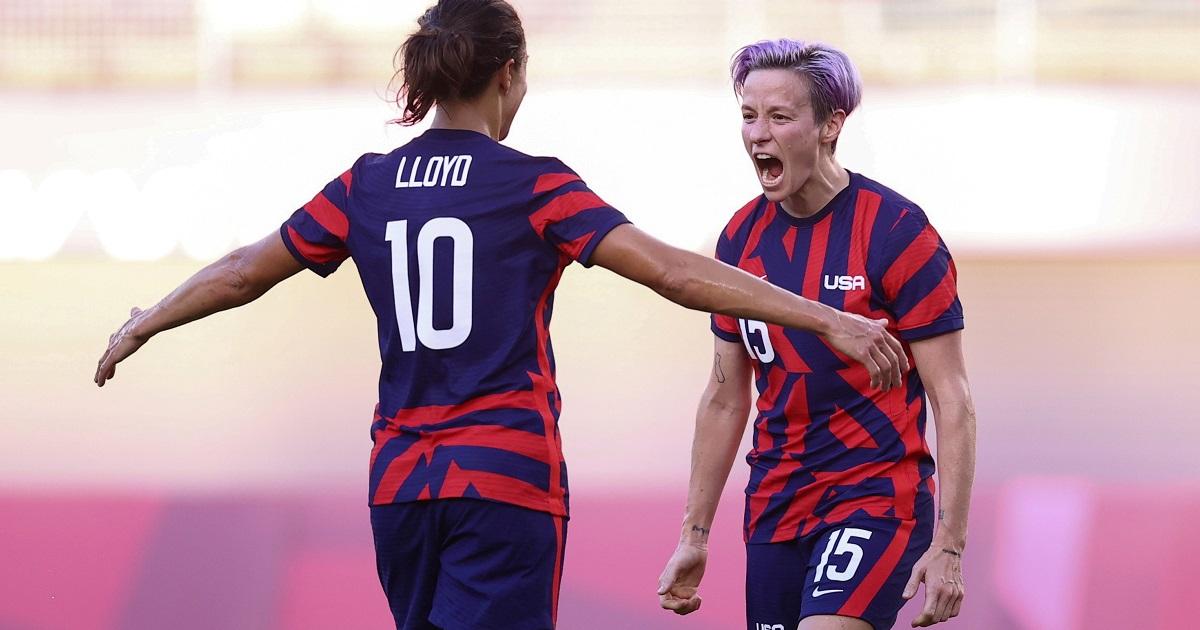 NEW YORK – Megan Rapinoe and Alex Morgan will play in their fourth Women's World Cup alongside a number of new faces as United States head coach Vlatko Andonovski unveiled his squad on Wednesday ahead of their bid for an unprecedented third consecutive title.
Nearly two decades sit between the oldest and youngest players, with 18-year-old forward Alyssa Thompson joining 37-year-old Rapinoe at the tournament starting on July 20 in Australia and New Zealand.
""We'll do anything possible to help this team make history," Andonovski told reporters. "We want to do it for the players, we want to do it for the team, we want to do it for the community, we want to do it for this country.
"We want to do something that has never been done before."
The top-ranked Americans are fielding one of their least experienced squads in recent memory, with 14 of the 23 players going to their first World Cup, compared to 11 in 2019 and seven in 2015.
Key defender Naomi Girma, 23, earned a spot after bursting on to the scene last year and uncapped 25-year-old midfielder Savannah DeMelo was a surprise inclusion amid a strong National Women's Soccer League (NWSL) season.
"Based on the needs that we have in terms of the opponents and different situations that we may face, we see (DeMelo) being very important for us going forward," said Andonovski, who led the team to Olympic bronze in Tokyo.
Up front, Andonovski has put his faith in 22-year-old NWSL MVP Sophia Smith and 21-year-old Trinity Rodman along with the 33-year-old Morgan.
"We believe in the quality of the team, we believe in the support that we have and we think that we have what it takes to make it possible," said Andonovski, who took the reins from Jill Ellis in 2019.
Five players, Rapinoe, Morgan, midfielder Julie Ertz, defender Kelley O'Hara and goalkeeper Alyssa Naeher were part of the victorious US World Cup squads in 2015 and 2019.
'Winning combo'
The four-times champions hold a coveted place in American culture as crusaders for gender equality and last year resolved a lengthy dispute with their federation over equal pay on what the players described as a landmark day for the sport.
U.S. President Joe Biden and first lady Jill Biden appeared in a celebrity-filled video unveiling the squad.
"From lifting trophies to fighting for gender equity, these women have been a source of inspiration to Americans of all ages – our family included," Biden said.
Pop star Taylor Swift announced Morgan's name while four-times NBA champion Shaquille O'Neal congratulated Rodman, and Mikaela Shiffrin, the most successful Alpine World Cup skier, cheered for her fellow Coloradoan Smith.
"Colorado kids and World Cups? That sounds like a winning combo to me," said Shiffrin.
Injury issues
The squad will, however, travel to the tournament without several key players due to injuries.
Leading scorer Mallory Swanson went down in April with a serious knee problem, while captain Becky Sauerbrunn said last week she would miss out due to injury and midfielders Catarina Macario and Sam Mewis were also ruled out.
Andonovski said Sauerbrunn would "always be our captain" as he decides on her replacement.
"We're going to miss her on the field, we're going to miss her off the field," he said.
Sam Mewis's sister and fellow midfielder, Kristie Mewis, was included in the roster for her first World Cup at age 32. Her Gotham FC team mate, Lynn Williams, also made the cut for the global showpiece tournament for the first time at age 30.
The US begin their World Cup campaign on July 22 against Vietnam. They also play the Netherlands and Portugal in Group E.
Squad:
Goalkeepers: Aubrey Kingsbury (Washington Spirit), Casey Murphy (North Carolina Courage), Alyssa Naeher (Chicago Red Stars)
Defenders: Alana Cook (OL Reign), Crystal Dunn (Portland Thorns FC), Emily Fox (North Carolina Courage), Naomi Girma (San Diego Wave FC), Sofia Huerta (OL Reign), Kelley O'Hara (NJ/NY Gotham FC), Emily Sonnett (OL Reign)
Midfielders: Savannah DeMelo (Racing Louisville FC), Julie Ertz (Angel City FC), Lindsey Horan (Olympique Lyonnais, FRA), Rose Lavelle (OL Reign), Kristie Mewis (NJ/NY Gotham FC), Ashley Sanchez (Washington Spirit), Andi Sullivan (Washington Spirit)
Forwards: Alex Morgan (San Diego Wave FC), Megan Rapinoe (OL Reign), Trinity Rodman (Washington Spirit), Sophia Smith (Portland Thorns FC), Alyssa Thompson (Angel City FC), Lynn Williams (NJ/NY Gotham FC) — Reuters